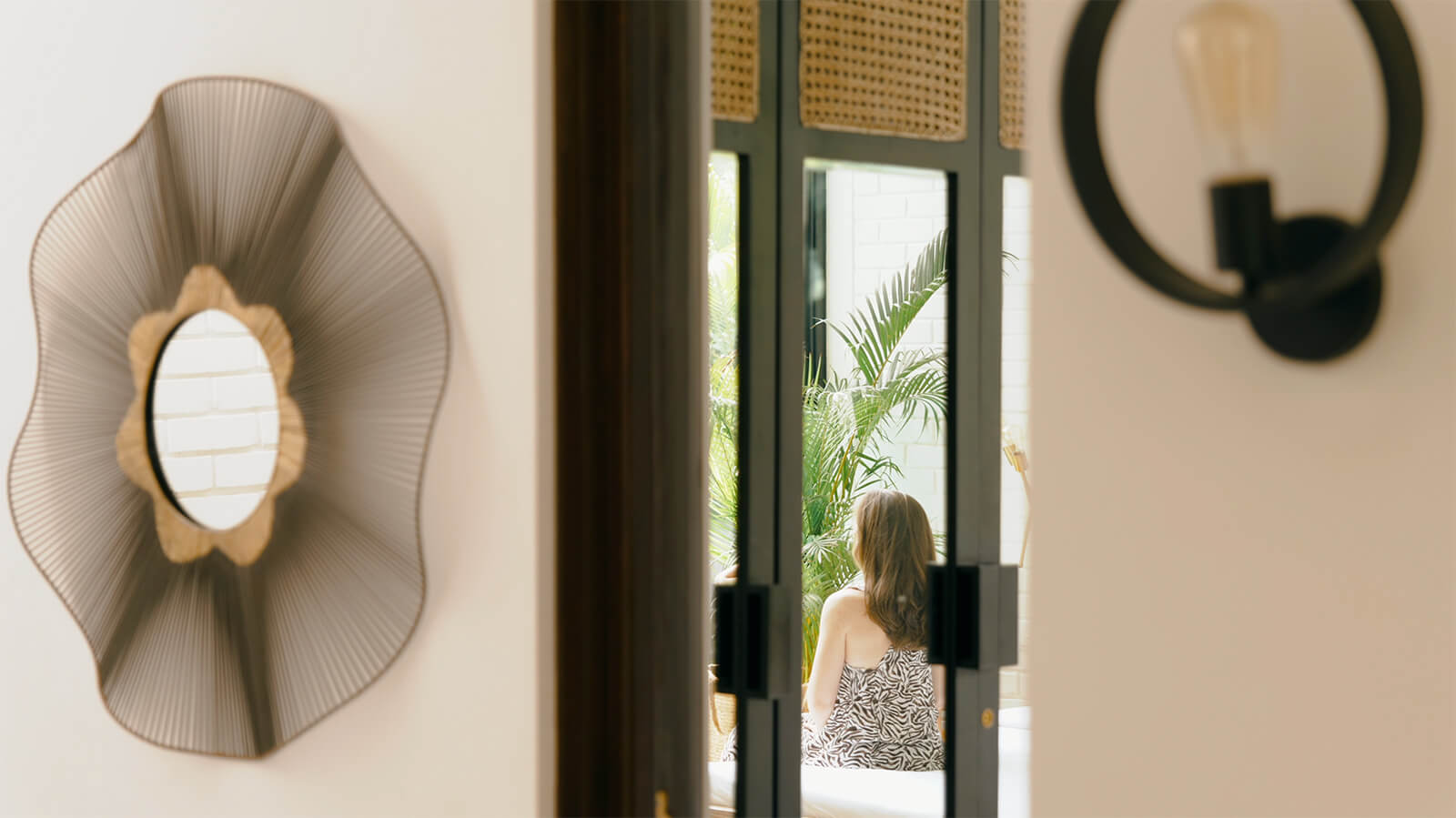 La Viola
A distant memory that feels like a dream and when you wake up, it's your reality. The birdsong makes way for another beautiful day and while it progresses, the shadows are at play. Wholesome, relaxing, yet invigorating, La Viola proposes a toast to living the good life.
Security

Housekeeping

Private
Pool

Private
Garden

Paraben Free
Toiletries
6 Guests
3 Bedrooms
Starts from Rs. 24,000/ night
This estate is located in Anjuna, close to Chapora Fort and Morjim beach. Each villa has three-bedrooms with en suite facilities, spacious living & dining spaces and a lovely large patio. The living room windows open out to a magnificent view of your private pool and garden.
The house is equipped with all the essential amenities and its contemporary design is home to a wide range of facilities. Our efficient housekeeping team tends to your every need. Divine views and the calm comfort of being in Goa make La Viola the perfect holiday spot.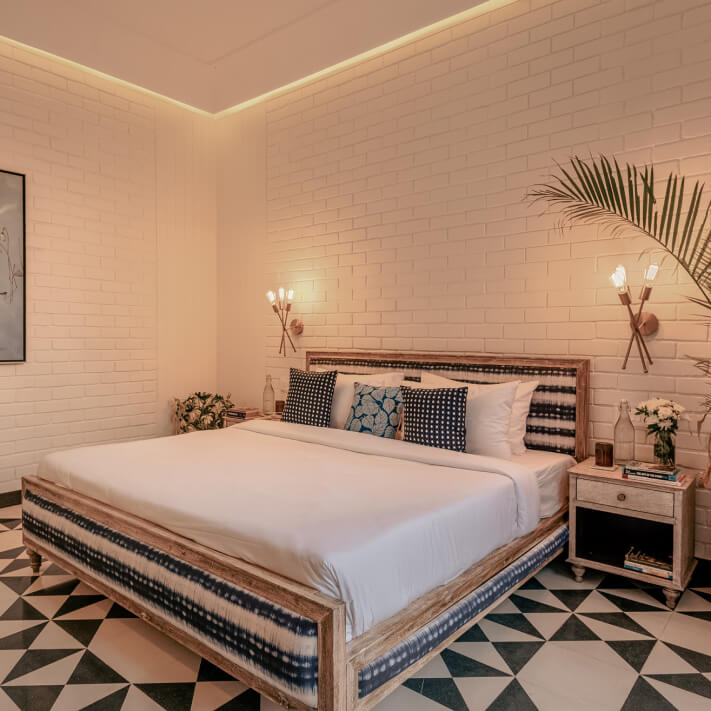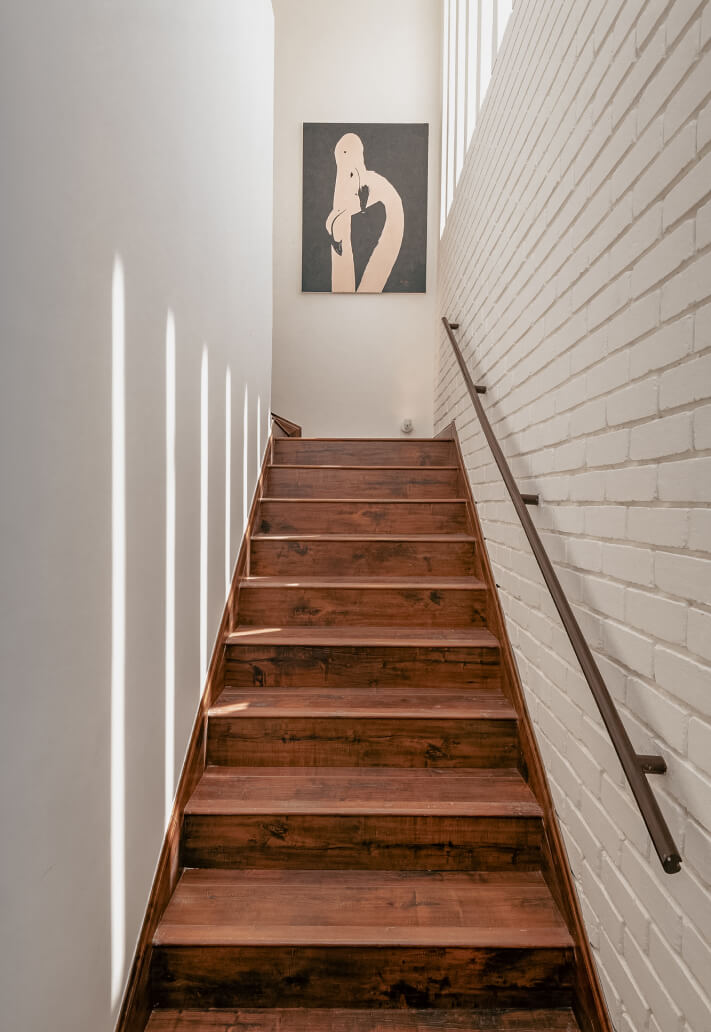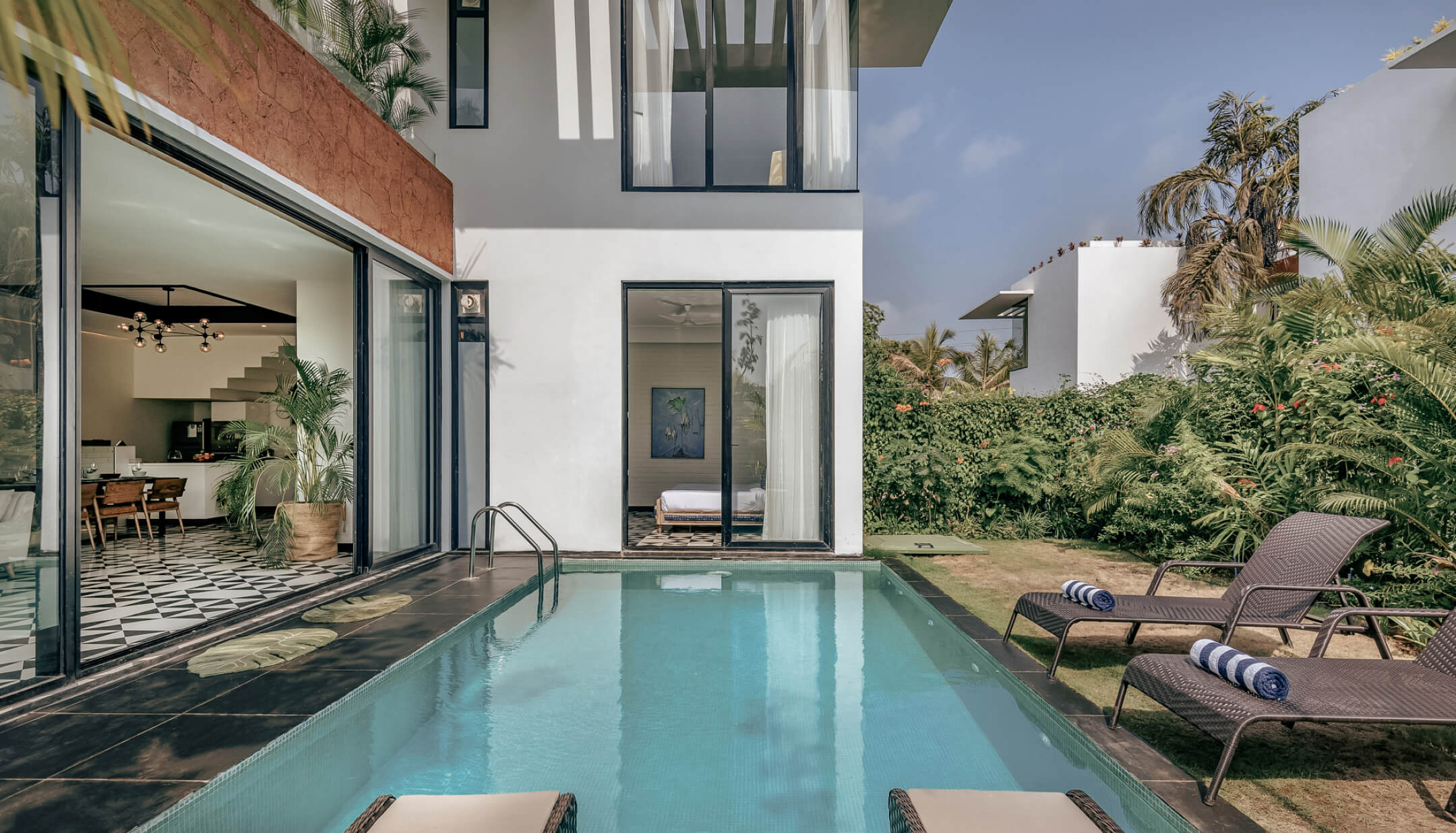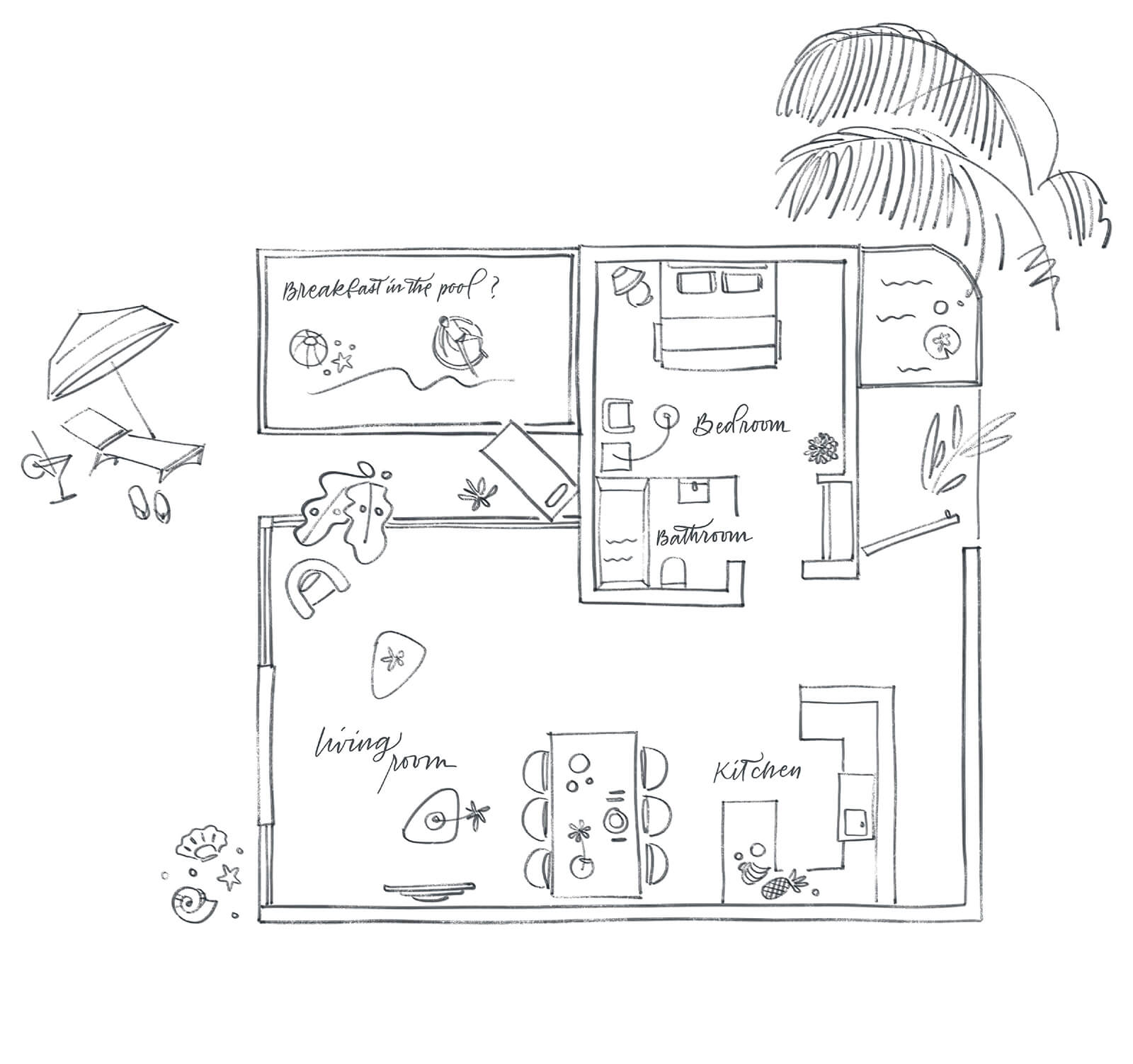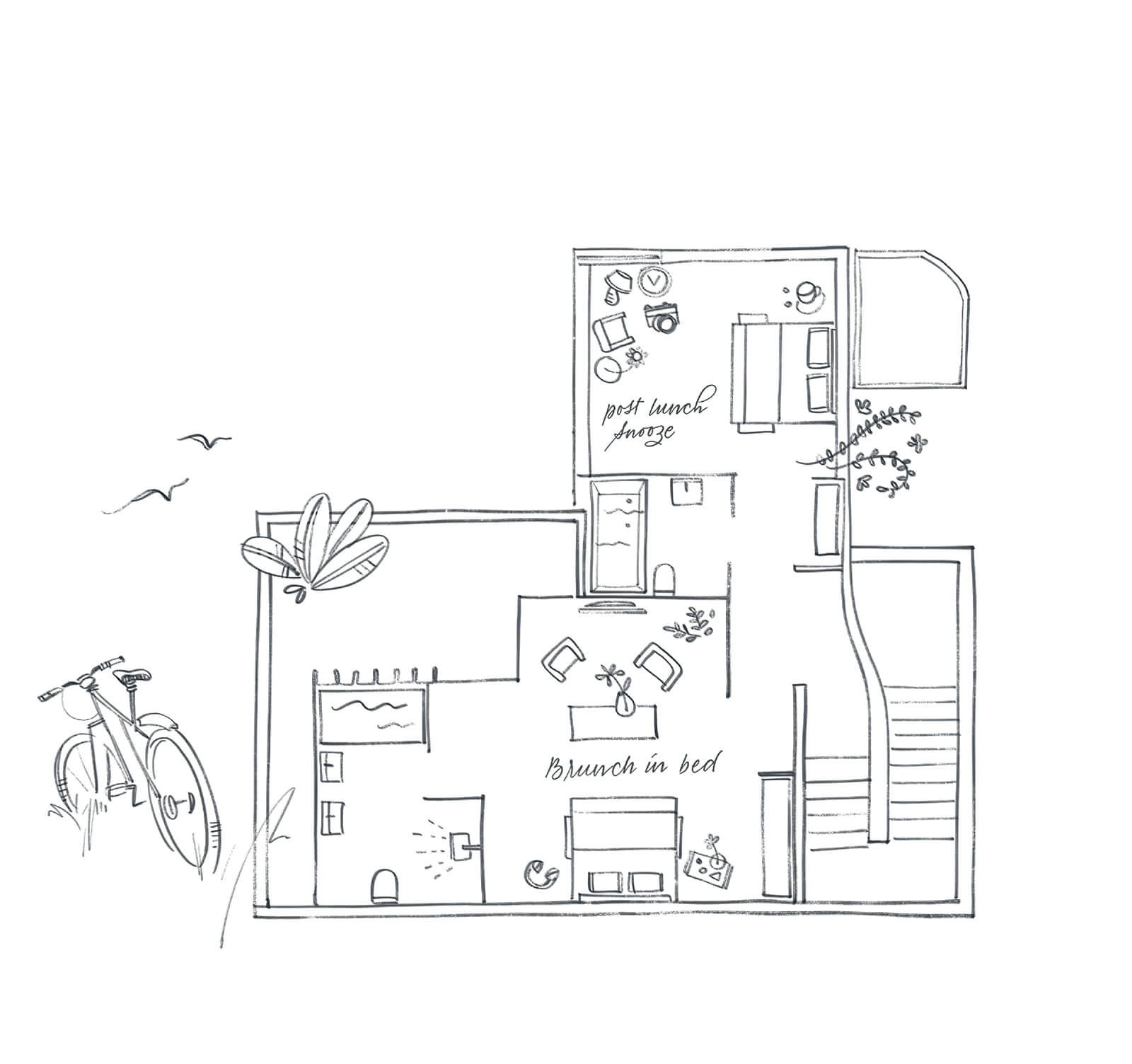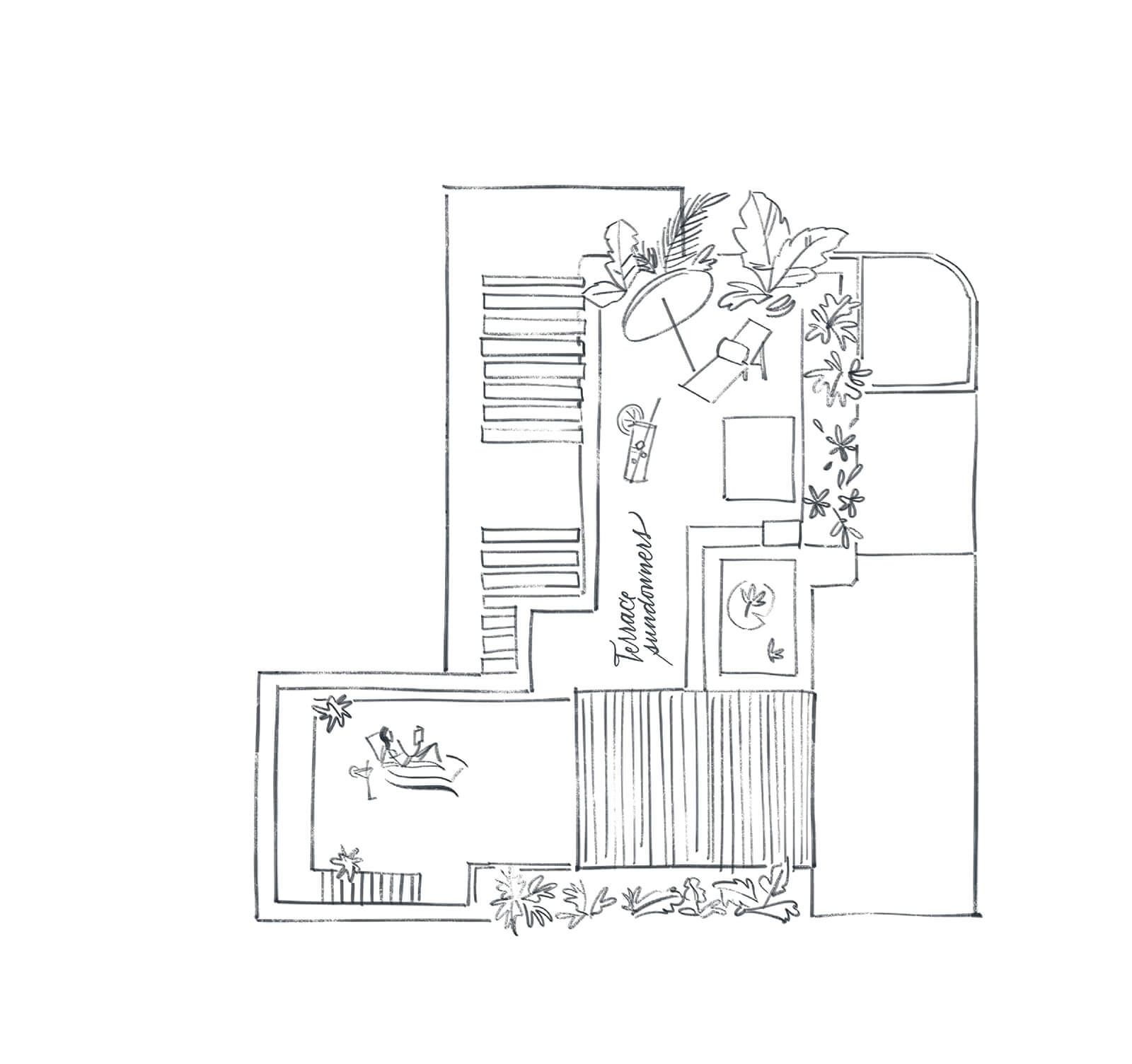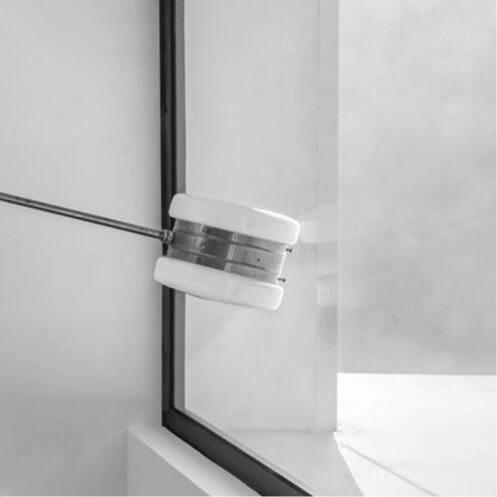 A home for all things beautiful, an abode for all that brings joy. Every moment one to cherish, inspired by the indulgent spirit of Goa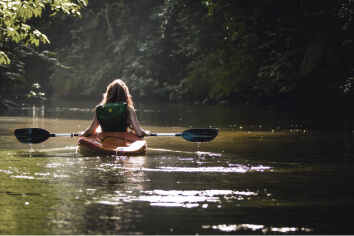 The surrounding beauty waiting to be explored. Paddle away and find a beautiful balance restored.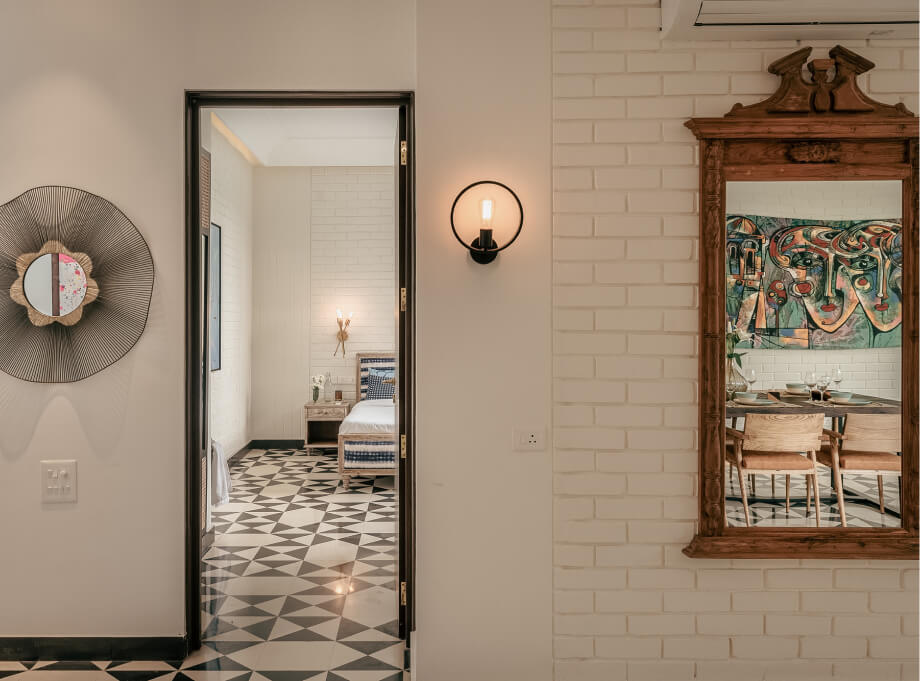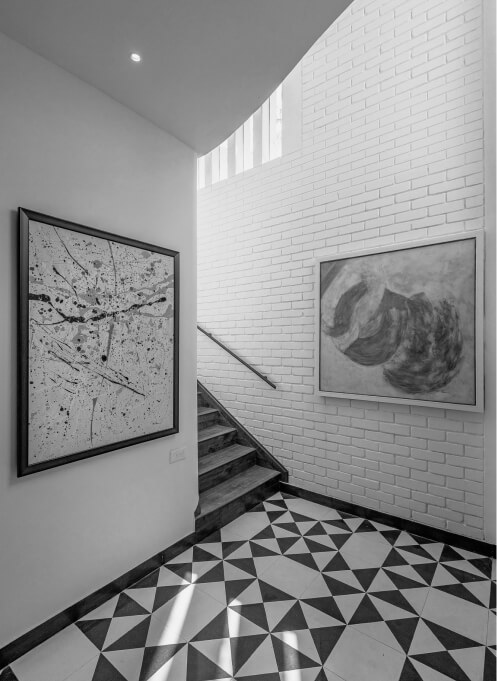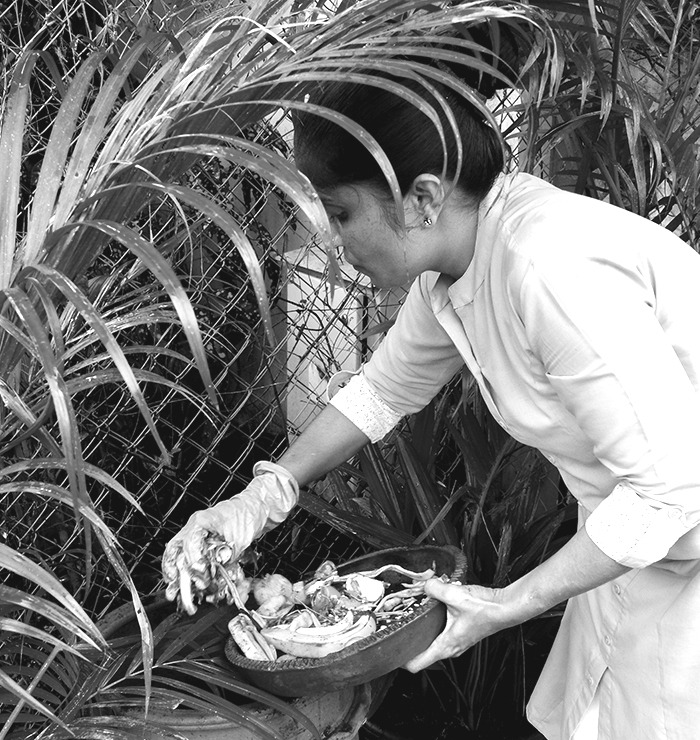 We care for Goa and its natural beauty and follow numerous little practices to help preserve it.
All garbage and kitchen waste is segregated and the organic matter is made in to compost which is used to fertilize our kitchen gardens.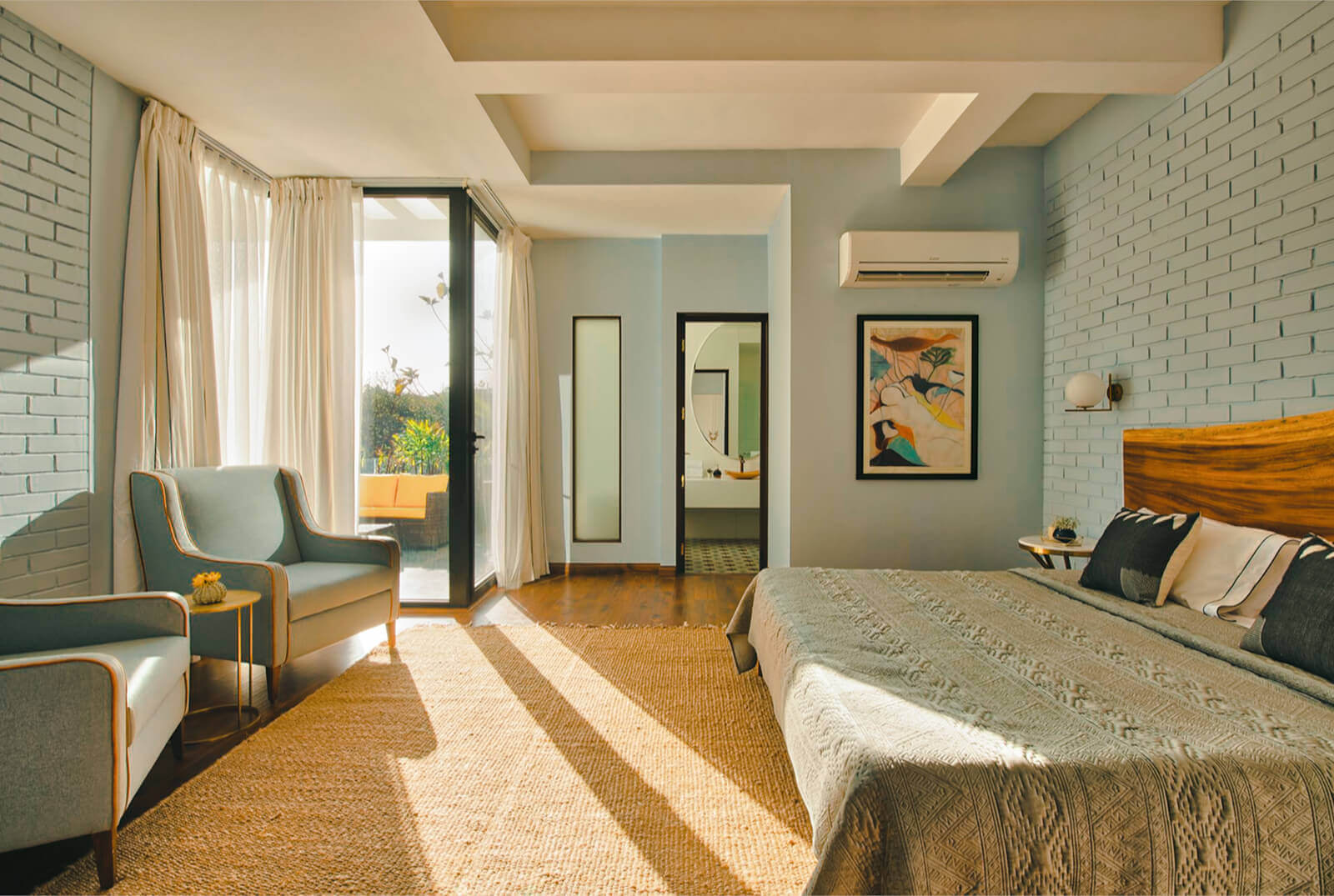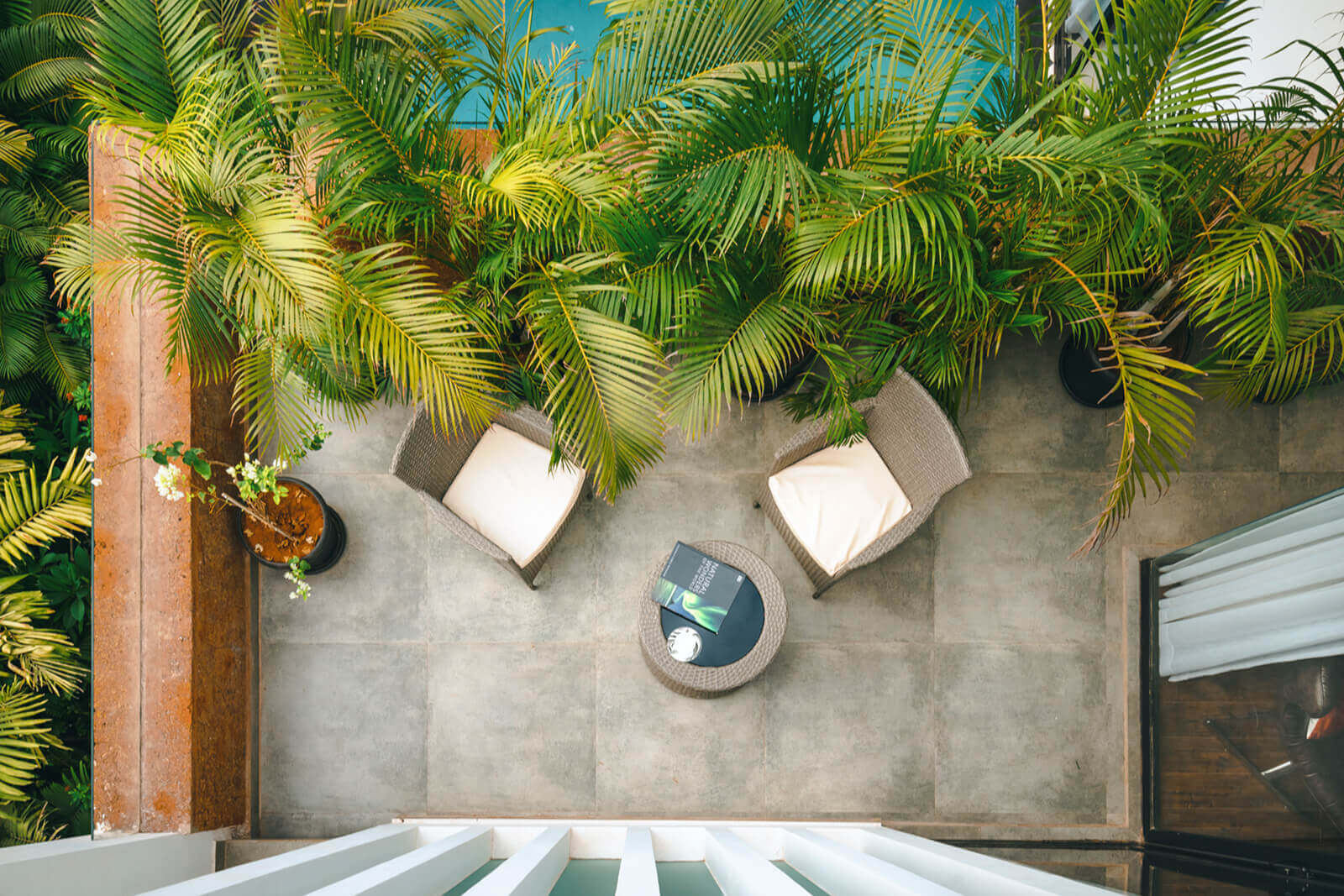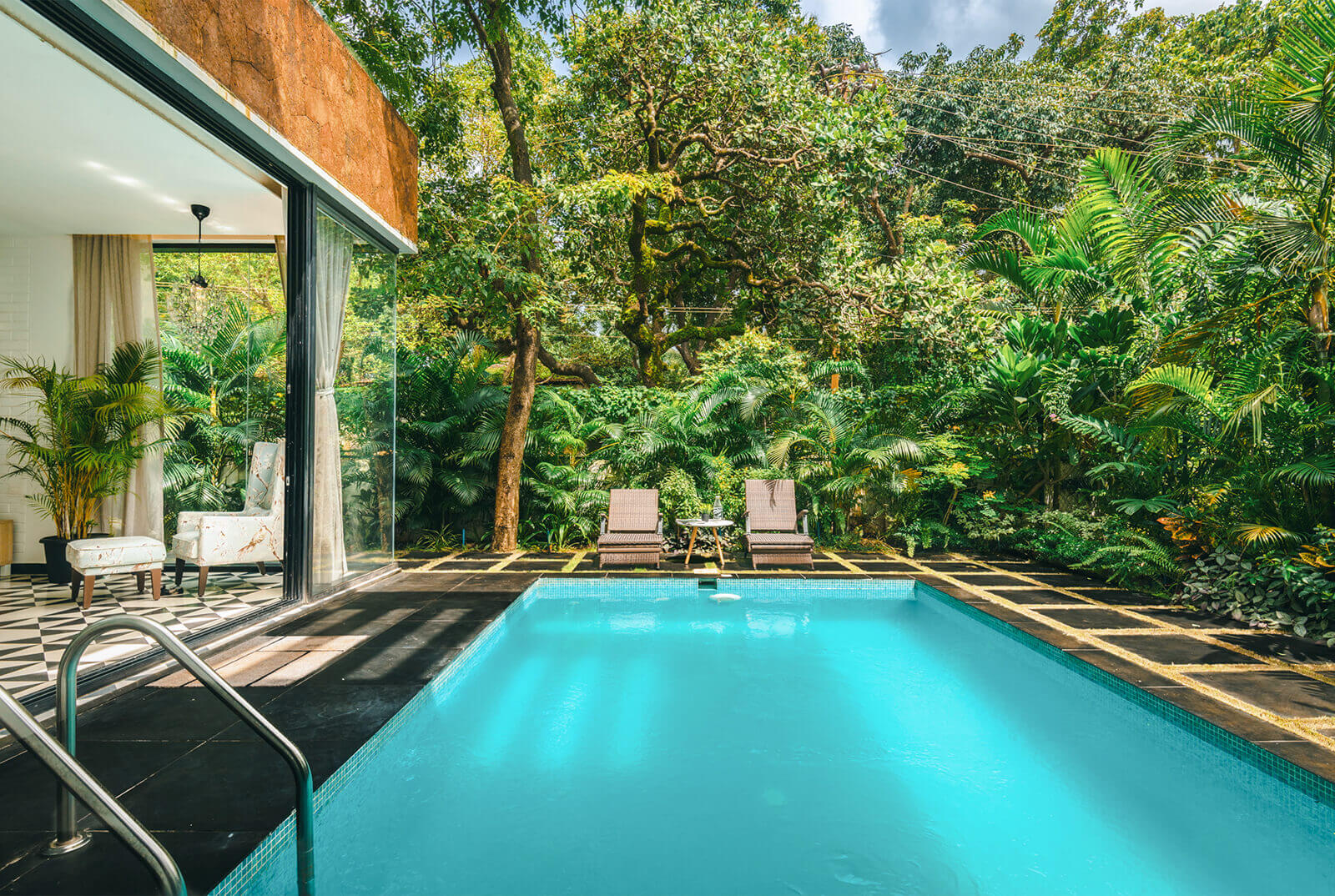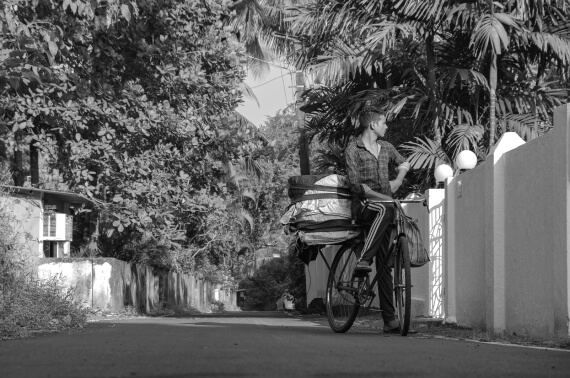 The calls of the Poi seller are an integral part of Goa's morning sounds. Mohan sets out on his delivery route in Anjuna at 5 am with freshly baked bread. As a proud member of the team at RJ bakery, he carries out his work with utmost joy and brings happiness into our homes. The bread you are served at La Viola is freshly baked and delivered by Mohan every morning.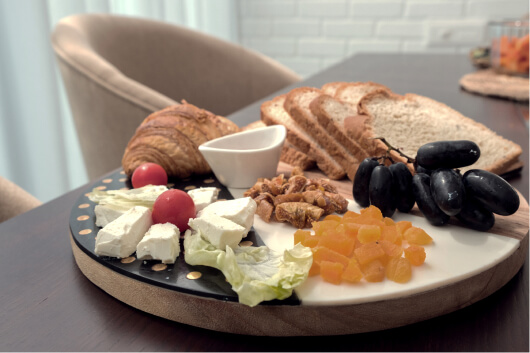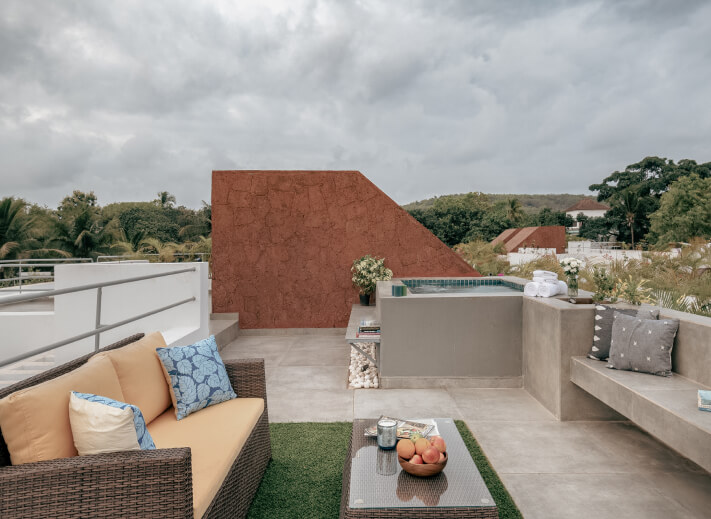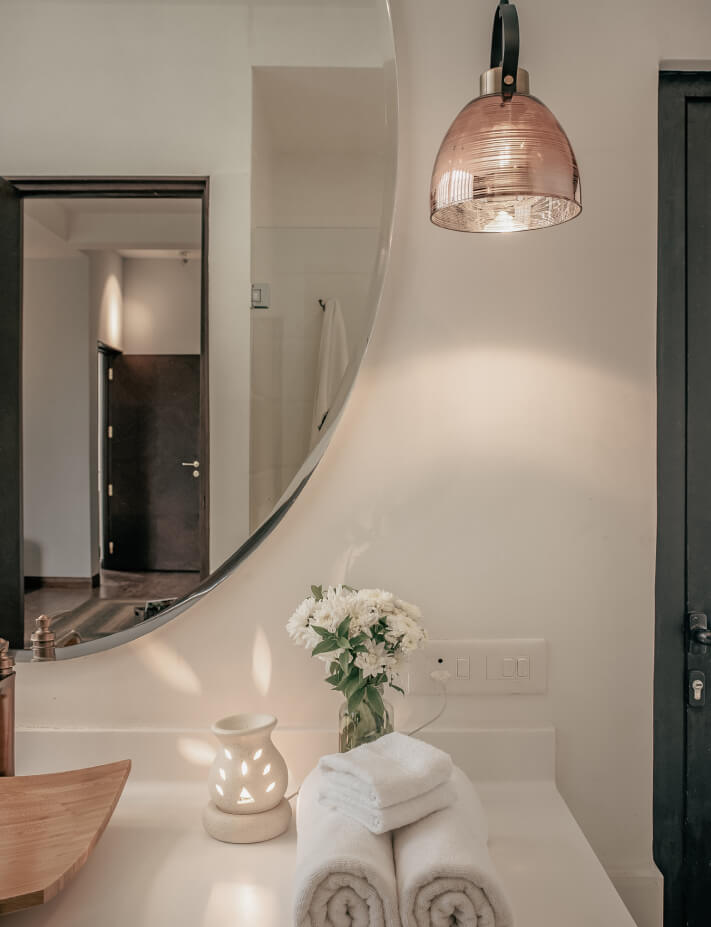 Cancel the booking 15 days in advance, you will get 100% refund.
Cancel between 7-15 days in advance and you will get a 50% refund.
Cancel within 7 days of your trip and the reservation is non-refundable.
Bank charges/ transaction fees, if any, will be deducted from the amount refunded (depending on the method of payment).
Check in time is 2:00 PM and Check out time is 11:00 AM.
Smoking is not permitted inside the villas. There are designated smoking zones in the outdoor areas of the villas. We have a strict anti-narcotic policy at the property.
Amazing villa, exactly like the pictures! We had the best few days in Goa, and it was everything that we imagined. Bit of a remote location but beach and shops within a ten minute drive so really accessible. The villa was cleaned daily and we would definitely recommend this to anyone who wanted a beautiful, spacious, and comfortable stay in Goa.
El
January 2020
The villa is exactly as shown in the pictures, very well done internally. The pool is decent sized. The villa had all the basic utensils for cooking and eating. We were five friends and stayed there for 3N. Before arriving at the villa we had asked for few grocery items and all were available upon our arrival. The TV had all you could ask for, setup box, Apple TV, etc. The commute was easily arranged, both from and to airport as well as for commuting within the city, we rented scooters. The liquor shop is hardly 5 min away from the villa. The villa might be a bit secluded but main markets etc is within 15-20 min drive. There was a restaurant menu available in the villa and it used to deliver food even at 1am; the restaurant food was fine. Villa was daily cleaned. Only thing missing we felt was a centre table in the living area. All in all, very nice villa if you are a group of 6-7 people.
Mudit
September 2019