Service at our villas is tailored according to each wish. With an exceptionally personalised approach, we care for our guests, we care for our environment and we care for Goa.
---
As residents of paradise we take care of our homes and our guests with love, passion and a sound understanding of all that surrounds us.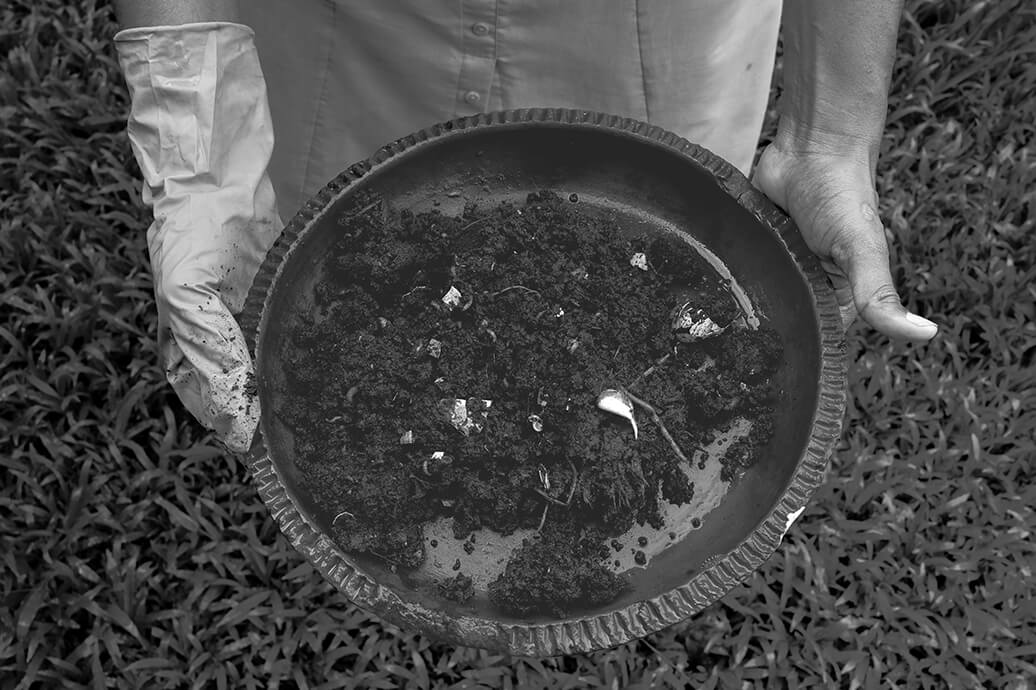 With expert knowledge on the locality and the traditional systems, we do what's best for our environment and also make sure that it brings out the best in you.
Sustainable
Living
Doing our bit for the environment
To live amidst lush, green, unspoilt landscapes is a privilege and a responsibility. We cherish the opportunity to offer our guests comfortable stays in beautiful homes while respecting the environment around us.
Numerous eco-friendly practices have been put in place at the properties. From larger decisions on construction methods and materials to everyday practices, we do our best. Rain water harvesting, garbage segregation and disposal systems, composting pits, tap aerators are just a few.
We believe that small steps go a long way and encourage you to join us in the mission.
---
The Delicate
Details
Paying attention to the finer things
The Goan way of life has bred some of the gentlest souls that you will ever come across. Lucky for us, our homes are managed by the finest of the lot. The chef's secret ingredients will make sure every meal is just what you need and our staff ensures that your every need is looked after.
It gives us the greatest pleasure to host. A home away from home is what we strive to establish, and by doing so we hope to inspire creativity, to soothe one's senses, and to bring you comfort in every way possible.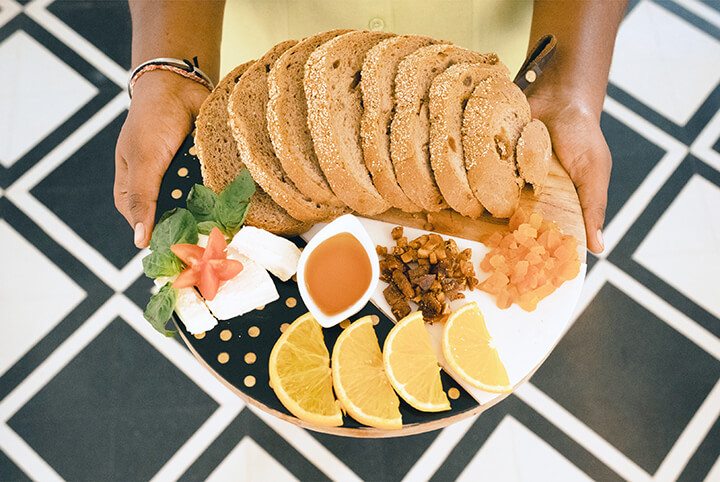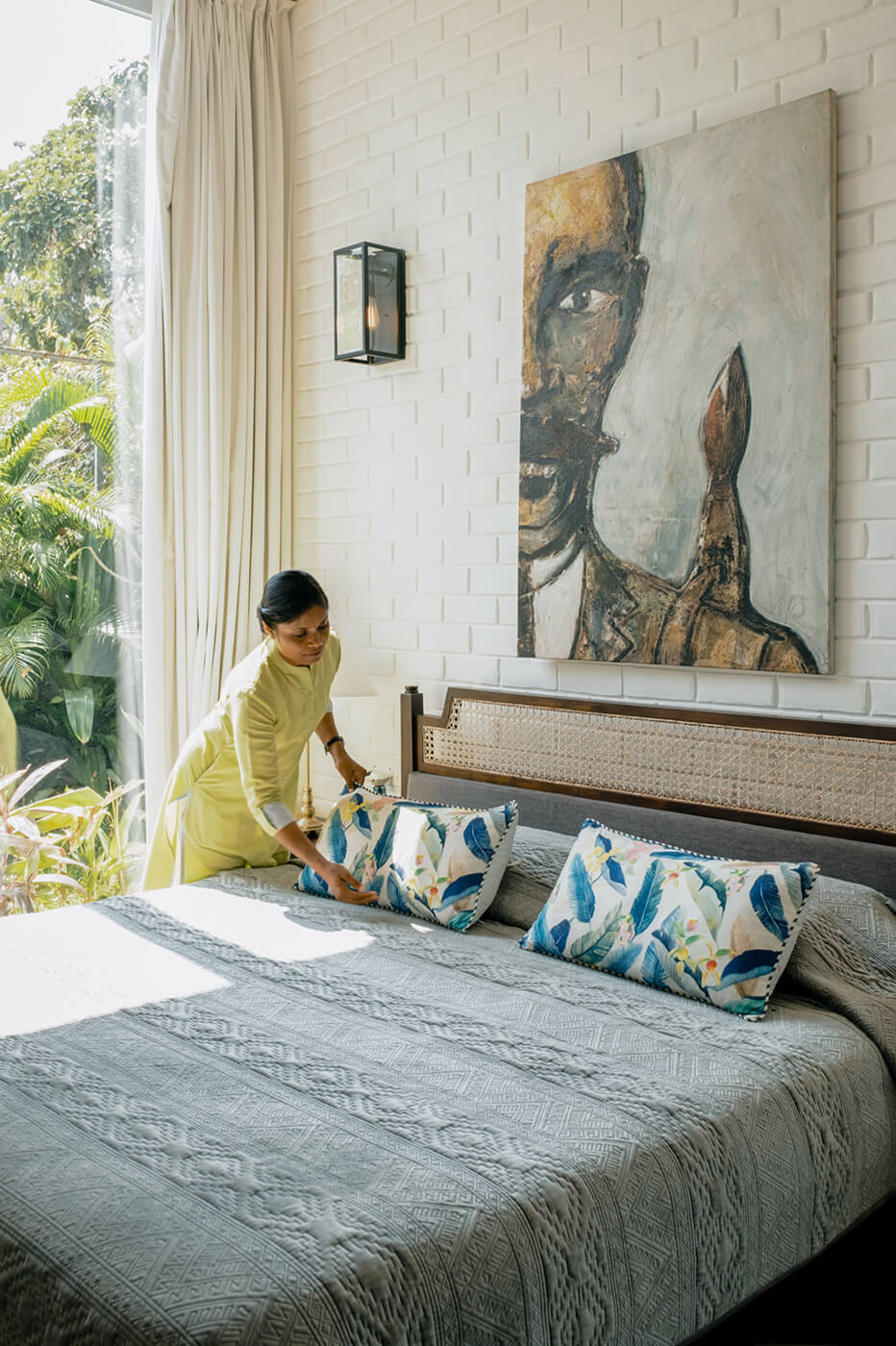 If you have any special requests to help make your stay a more comfortable one, we would be happy to hear it.
---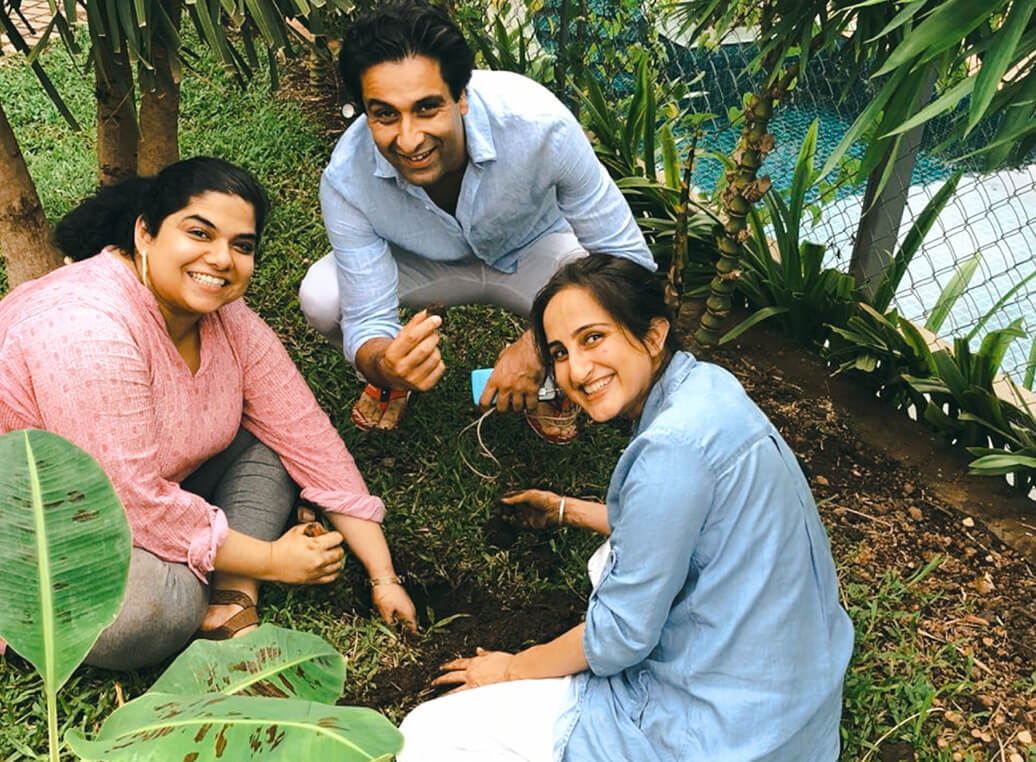 Look out for our illustrated book in the villas on 'Living Sustainably in Goa'. We aim to not just preserve the natural beauty of this land, but also to bring about awareness and create a clear understanding of the issues that surround us and how we can all help prevent them.
The Green Team
Living Responsibly
At Vianaar Escapes, we regularly tie up with naturalists, conservationists and sustainability experts to learn how we can do things better and how we can give back to the environment and to the local community.
Our 'Green Team' is learning how to grow vegetable gardens and edible forests. We are planting indigenous trees and flowers to attract the local fauna. Local communities are being educated on proper garbage disposal and the need for preservation.
The concierge and the housekeeping team have a storehouse of information on all our practices. You may find that they don't just offer great advice, but are also great company for a teatime chat.
The Community
Goa is full of interesting people.
Meet some of our favourites in the community.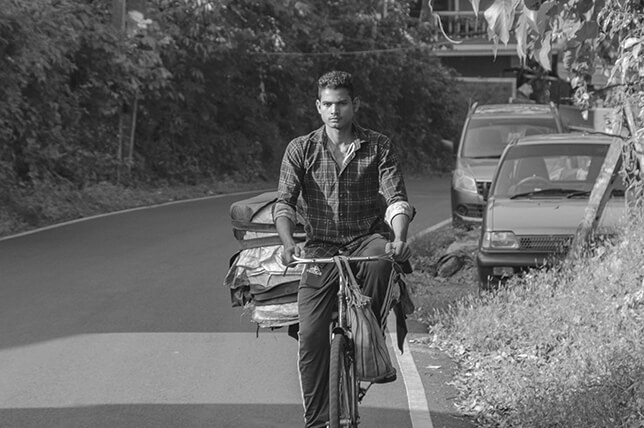 MOHAN
Mohan is a Poi seller. Every morning he rides out on his cycle with freshly baked bread. He returns home once all his bread is sold and starts baking again at 9 pm. If you are an early bird, you'll hear his calls starting at 5 am and he may even be available at RJ bakery in Anjuna if you wish to pay him a visit. There's nothing like fresh Goan bread to begin your day.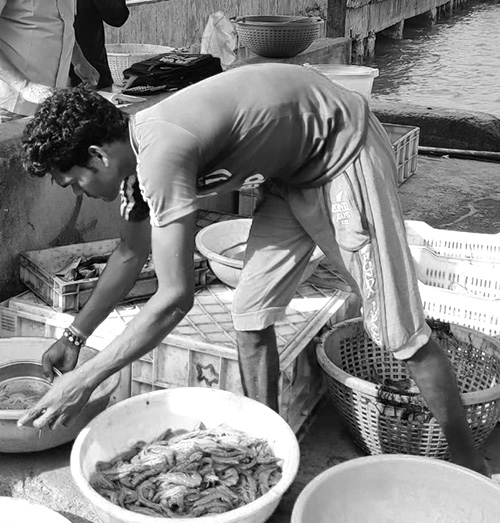 MANGESH
Mangesh is a fisherman. Every day, come rain, come shine, Mangesh is out at sea much before the sun shows any signs of rising and is fishing for the fresh catch of the day. With different types of fish, shellfish and mollusks, he spends his day at the Chapora jetty selling his produce!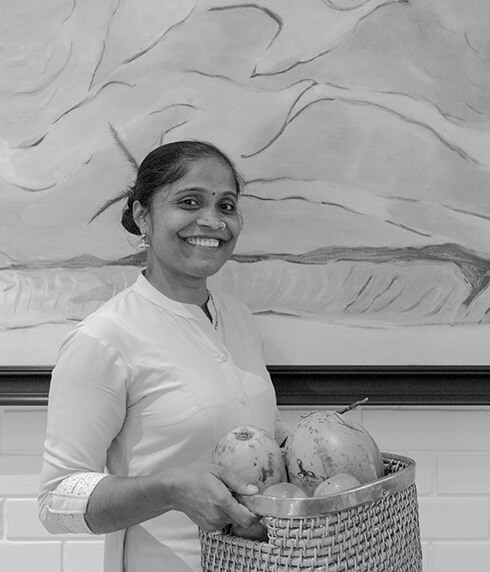 KAVITA
Committed, friendly and meticulous, Kavita has emerged a shining star with Vianaar. She moved from Kohlapur in Maharashtra in search of work and now Goa has become her home. Her tremendous ability to learn, coupled with her interpersonal skills have helped her to rise to the position that she holds today — the head of the housekeeping team at La Maroma. Many have tried to lure her away, but Kavita says Vianaar is where she belongs.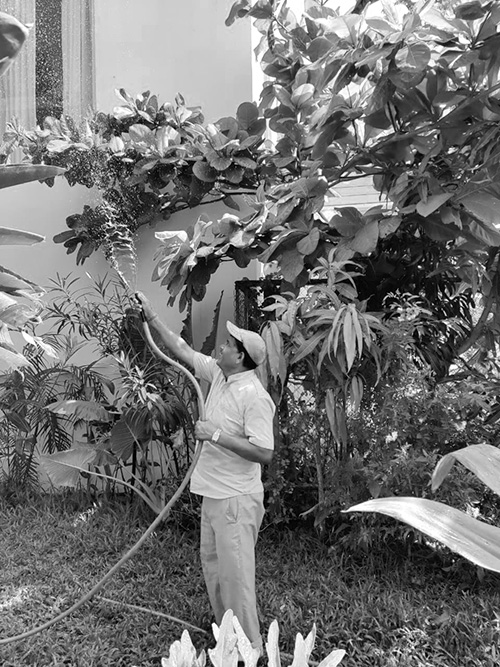 SHANKAR
Shankar has been a part our family for 5 years. He takes care of our gardens here at Vianaar and ensures that they're all healthy and thriving, especially during the harsh summer days. He loves what he does and our plants are ever grateful to him.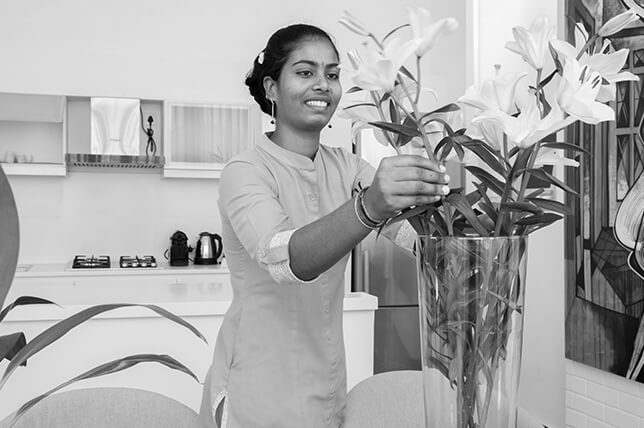 SARASWATI
Beginning with her first job at Vianaar six years ago, Saraswati has now acquired the position of the Property Assistant at La Maroma. Right from arranging transfers to overseeing the work of our other staff, Saraswati manages the smooth functioning of the entire estate. She is driven by her eagerness to learn and takes immense pleasure in her work and the satisfaction of her guests.